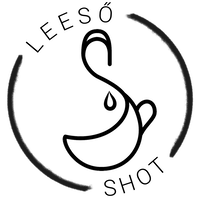 In every third wave coffeeshop there are espressos that don't make it into the hands of customers. These are not defective, taste bad or anything, only most places use two spouted groups and sometimes there is a spare shot of espresso that they can choose to have (and check the coffee) or pour into the drip tray. The later happens more often, than not. It would be a lot more useful if these shots were given to professionals who can appreciate them. And hence the initiative 'spare shot' was born with the aim to make connections, build knowledge and reduce waste.
The program is built with cafés and baristas in mind: coffeeshops can buy cards in bulk (20 or 50 pcs for 1000 HUF or 2500 HUF respectively). These cards are than used in the following way:
The barista enters a café and says hi. He joins the line to order, and when ordering asks for a spare a shot and instead of paying hands over a card (the card now is the property of the café).
The barista behind the machine is told that when there is a spare espresso, he/she is to put an espresso cup under the spout instead of a metal or plastic pitcher.
If a big number of cards is gathered in one coffeeshop, there is a possibility once a month to trade them back for the respective amount of cash.
The same way a café can buy a new set of cards once a month if they ran out.
About financial transparency: The program is not about making a profit, money is only introduced to avoid the value loss of the cards. The incoming money is used to print the cards and in the case of trading back cards to cash. If there a considerable amount is gathered (a few ten thousand HUF), it is to be spent on the organization of a specialty coffee event. Invoices are issued by By Beans café.
Any specialty coffee shop can apply on the email address: [email protected] or by writing a PM to @leesoshot on Instagram.